Do you love Bird-Watching?
Practical guide to plan a Patagonian vacation with a focus on bird watching
Perhaps best known as a destination for the adventurous traveller, Patagonia has an incredibly rich
range of native wildlife. It's home to a total of 360 different species of birds, including 40 that are
endemic to the region and which range from marine species to flightless, land-dwelling birds.
But... Where are the best places for seeing these birds, which range from Magellanic penguins to hooded grebes? And when is the ideal window of time for seeing them in their natural environment?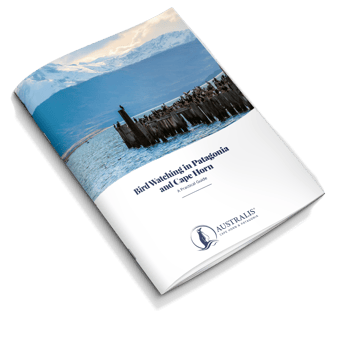 To take the stress out of planning a Patagonian vacation with a focus on bird watching, we've compiled this practical guide. Join us as we lead you through:
Region's most typical – and unusual – species.


Best places for Birdwatching.


Peak Seasons for Bird Watching.


Practical information for arranging a trip to the fascinating wildernesses of Patagonia
Download our new practical guide for free by filling out the form >>