When was the last time you and your special someone took a trip together?
Unique and Original Vacation Ideas for Special Occasions
To spend true quality time with one's significant other is a rare pleasure in life. From that first overnight trip together to a romantic weekend getaway all the way up to those extra-special occasions like honeymoons and wedding anniversaries, there are a million reasons to get away from it all.
If you and your partner are looking for something truly unique, look no further. We have gathered together four of the ultimate vacation experiences for couples, and we are confident that you'll find some inspiration here.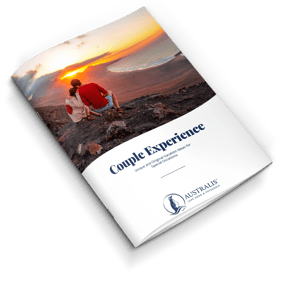 What do you prefer?
A cruise to the end of the earth?


A close encounter with the ocean's greatest predator?


A weird and wonderful wildlife that inspired Charles Darwin's Theory of Evolution?


A candlelit dinner at centuries-old wine castles?
Whatever destination you choose, you and your loved one are in for a truly unique experience. Our guide will tell you all you need to know about what to do, where to stay and how to get to each destination.

Download our new practical guide for free by filling out the form >>