A privilege to sail where only a few can reach
Plan in advance your expedition through Patagonia.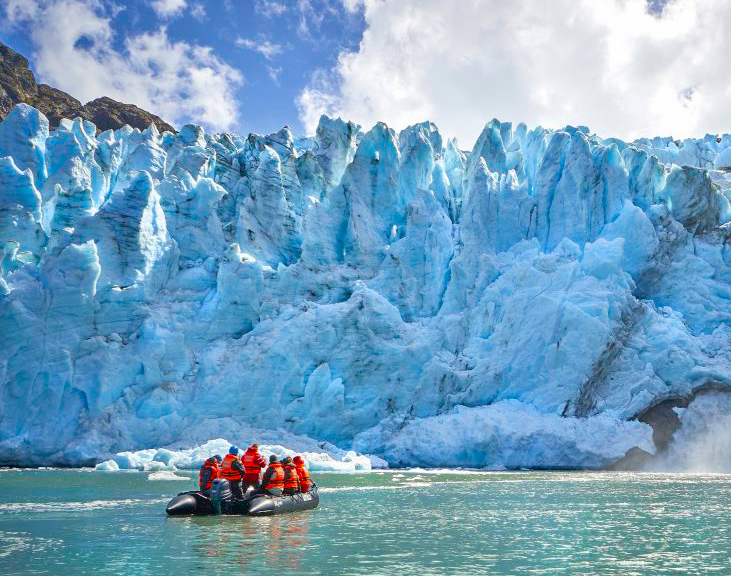 An exclusive route with premium service
Our four-night route between the cities of Punta Arenas in Chile and Ushuaia in Argentina does not stop at intermediate ports. Instead, it goes through channels that medium or massive cruise ships cannot navigate. Through daily expeditions on zodiacs boats, you can experience a unique encounter with glaciers and penguins, explore the hidden life of subantarctic forests and Patagonian nature at its purest state with the sole company of our expedition guides and your fellow travelers. Onboard, you will enjoy the warmth of a premium all-inclusive service, marked by excellent gastronomy and the comfort and spaciousness offered by our carefully decorated lounges and cabins.
Check out our 2021-22 SPECIAL Route
Check out our 2022-23 Routes
Intimate and spacious areas.
Our ships have a maximum capacity of only 200 passengers. They are specially designed to navigate the Strait of Magellan's winding geography and, at the same time, offer our passengers wide, intimate, and comfortable spaces in lounges and cabins, all of them with panoramic windows to enjoy at any moment the spectacular landscapes.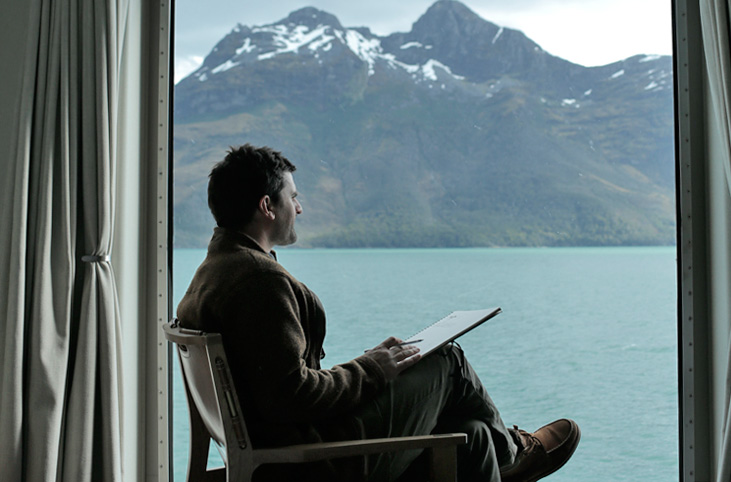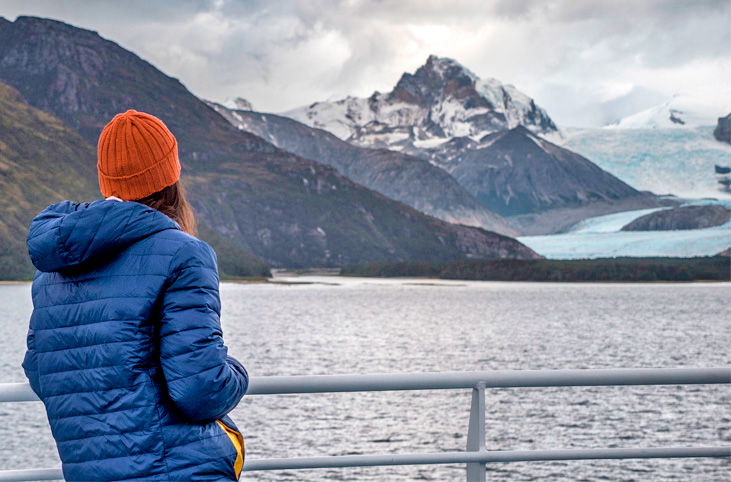 Protected passengers are relaxed passengers.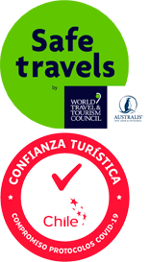 The size of our ships, combined with a route that does not stop in intermediate countries or cities, allows us to adapt our guidelines and protocols as the conditions require. We are in permanent communication with the governments of the two countries where we operate and the main health international organizations to ensure we stay aligned with the procedures defined by authorities and experts in terms of prevention. For this reason, we have acquired the "Safe Travels" stamp from the World Travel and Tourism Council (WTTC) and "Tourist Confidence" from the Government of Chile, which certifies our adherence to global and national protocols. As we get closer to the beginning of our season, we will publish on our website any update regarding new guidelines or modifications to the current ones, if necessary.

CHILE: +56 2 2797 1000 -

EUROPA: +34 93 497 0484 -

ESTADOS UNIDOS: +1 800 743 0119 -

ARGENTINA: +54 11 5983 9402
Questions?
Let us know here: